About the Maria Sibylla Merian Society
The Maria Sibylla Merian Society is an international group open to anyone interested in Merian studies in the broadest sense, including but not exclusive to artists, historians, and scientists. The Society was founded in May of 2014 following a stimulating interdisciplinary symposium on Merian at the Artis Library in Amsterdam, when an initial board was formed and plans for the future were initiated.
The Society will educate the public about Maria Sibylla Merian and encourage investigations related to her life and work. The Society recognizes that Merian lived and worked in a time when the art, science and commerce were inextricably linked, and will strive to support similar interactions in sponsored endeavors by providing resources on our website for people to use in their research and art projects. The results of any research or artistic expression is the responsibility of the researcher or artist. The Maria Sibylla Merian Society does not certify the results as being free of error.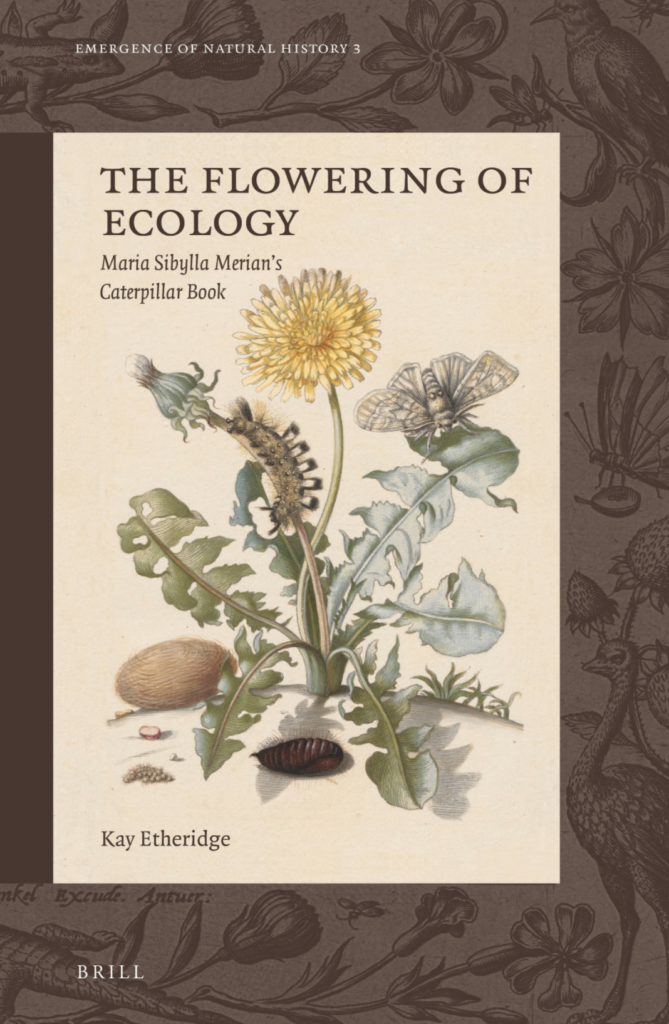 NEW BOOK FROM SOCIETY MEMBER KAY ETHERIDGE
The Flowering of Ecology presents an English translation of Maria Sibylla Merian's 1679 'caterpillar' book, Der Raupen wunderbare Verwandelung und sonderbare Blumen–Nahrung. Her processes in making the book and an analysis of its scientific content are presented in a historical context. Merian raised insects for five decades, recording the food plants, behavior and ecology of roughly 300 species. Her most influential invention was an 'ecological' composition in which the metamorphic cycles of insects (usually moths and butterflies) were arrayed around plants that served as food for the caterpillars. Kay Etheridge analyzes the 1679 caterpillar book from the viewpoint of a biologist, arguing that Merian's study of insect interactions with plants, the first of its kind, was a formative contribution to natural history.

MERIANIN.DE: NEW INTRIGUING WEBSITE WITH FOCUS ON MERIAN'S NUREMBERG PERIOD 1668-1682
www.merianin.de
The beautifully illustrated website on Merian developed by Margot and Dieter Lölhöffel is a rich resource based on years of work in their home city of Nuremberg. In this city she started her carreer with the help of her husband and many people in her cultural network. In German and English, the site presents detailed information on Merian's life, including high resolution images from archives not previously published. The page on 'Nuremberg Works' includes links to digital copies of several of her early works- just one example of the sources provided in this valuable addition to Merian studies. Furthermore, it connects the work of the 'first ecologist' with current projects in Nuremberg protecting insects and biodiversity.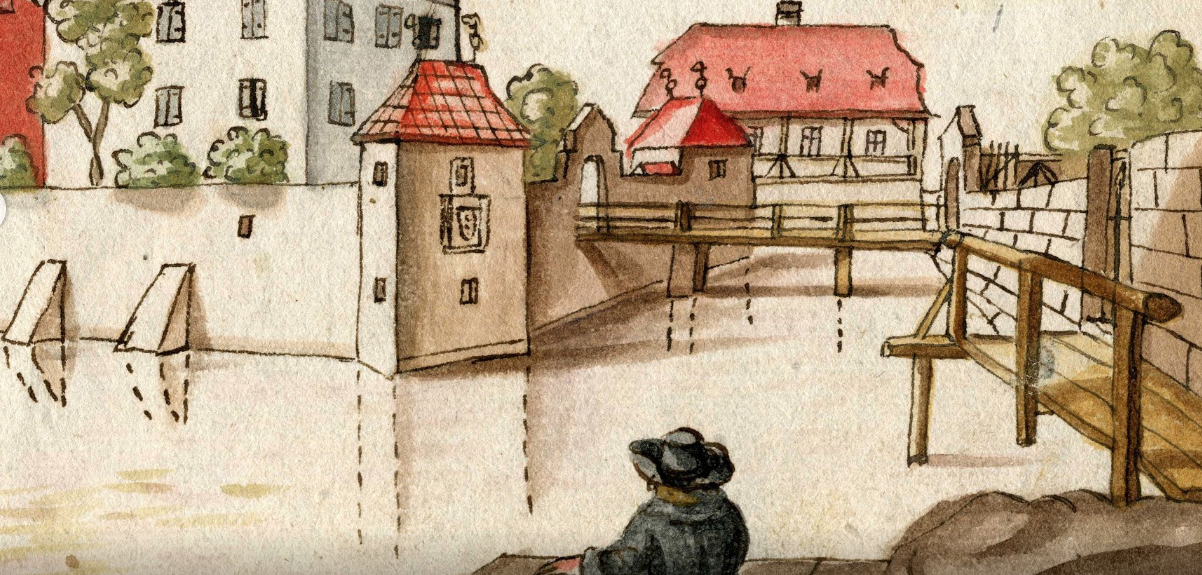 Online Expo: Johann Andreas Graff depicts the Old Town of Nuremberg
In 2017, the Förderverein Kulturhistorisches Museum of Nuremberg organized an exhibition about the life and works of the husband of Maria Sibylla Merian, Johann Andreas Graff (1636-1701). As a 'city scape pioneer' he depicted Nuremberg meticulously. The exhibition as well as the comprehensive catalogue were based on research into Merian, her family and her time in Nuremberg by Margot Lölhöffel. The Nuremberg Municipal Museums contributed with their rich collection of Graff's works. After the end of the exhibition, the experts in this department of the Nuremberg city administration transformed it into a virtual presentation that is now online as a Google Arts & Culture Project. It offers a fascinating impression of the work of Graff and the town where Maria Sibylla lived for fourteen years. The presentation includes beautiful high resolutions images, and comes in two parts: part 1 about the Old Town around the St Sebald church and part 2 about the Old Town around the Lorenz church (click on blue bold text or image for link). The online exhibition was co-produced by Margot Lölhöffel, who shared the links with the Society.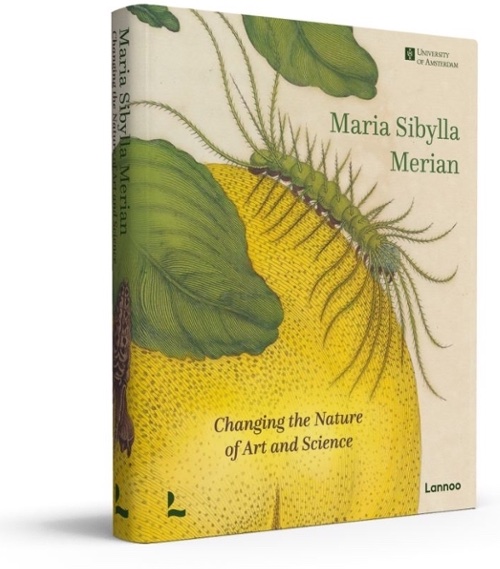 NEW BOOK: MARIA SIBYLLA MERIAN. CHANGING THE NATURE OF ART AND AND SCIENCE
Bert van de Roemer, Florence Pieters, Kay Etheridge, Hans Mulder, & Marieke van Delft eds., Maria Sibylla Merian. Changing the Nature of Art and Science, Lannoo August 2022
In 2017 an international conference in Amsterdam celebrated the conjunction of new scholarship and artistic works related to this pioneering naturalist and artist. This book is the result of this cross-pollination.
Maria Sibylla Merian (1647-1717), a German-born woman later living in the Netherlands, is famous for her groundbreaking work on caterpillars, moths and butterflies. Her extraordinary story and her contributions to art and science have fascinated many scholars and nature and art lovers, and have inspired artists and writers alike.
This collection of essays provides new insights into Merian's life and work, re-examines the existing canon, and explores her influence on the contemporary arts. The contributing authors variously investigate her network, her processes and products, and her impact on art and natural history. Her work is compared to that of artists and scientists who preceded and followed her, as well as to that of contemporaries, both male and female. Altogether, this richly illustrated volume presents the most recent knowledge about one of the most remarkable women of the early modern period. The book is edited by Bert van de Roemer, Florence Pieters, Hans Mulder, Kay Etheridge and Marieke van Delft, all members of the Maria Sibylla Merian Society