About the Maria Sibylla Merian Society
The Maria Sibylla Merian Society is an international group open to anyone interested in Merian studies in the broadest sense, including but not exclusive to artists, historians, and scientists. The Society was founded in May of 2014 following a stimulating interdisciplinary symposium on Merian at the Artis Library in Amsterdam, when an initial board was formed and plans for the future were initiated.
The Society will educate the public about Maria Sibylla Merian and encourage investigations related to her life and work. The Society recognizes that Merian lived and worked in a time when the art, science and commerce were inextricably linked, and will strive to support similar interactions in sponsored endeavors by providing resources on our website for people to use in their research and art projects. The results of any research or artistic expression is the responsibility of the researcher or artist. The Maria Sibylla Merian Society does not certify the results as being free of error.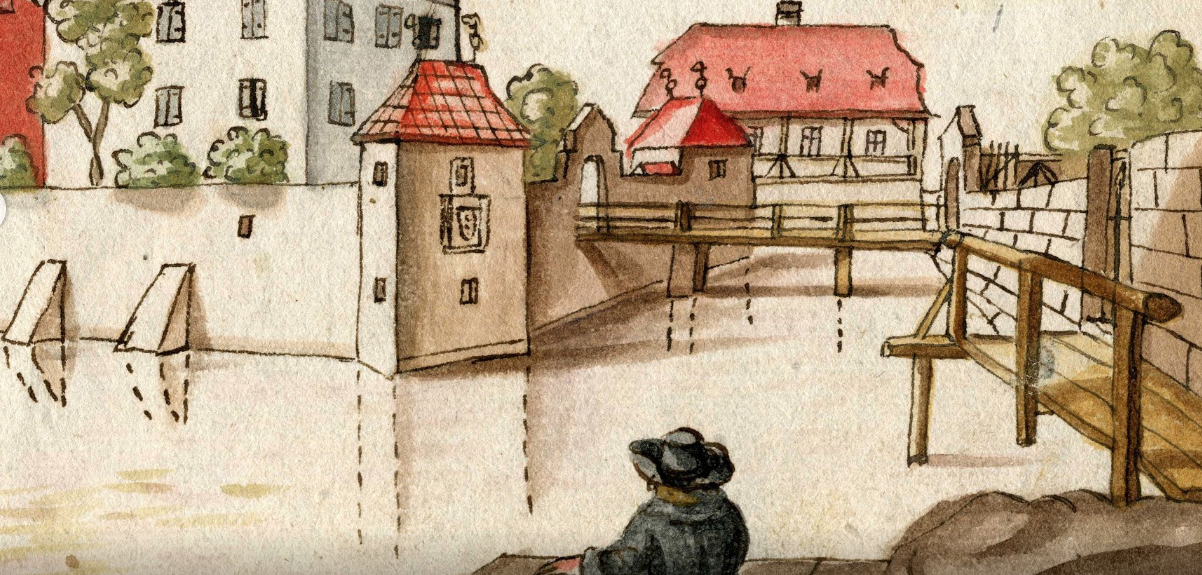 Online Expo: Johann Andreas Graff depicts the Old Town of Nuremberg
In 2017, the Förderverein Kulturhistorisches Museum of Nuremberg organized an exhibition about the life and works of the husband of Maria Sibylla Merian, Johann Andreas Graff (1636-1701). As a 'city scape pioneer' he depicted Nuremberg meticulously. The exhibition as well as the comprehensive catalogue were based on research into Merian, her family and her time in Nuremberg by Margot Lölhöffel. The Nuremberg Municipal Museums contributed with their rich collection of Graff's works. After the end of the exhibition, the experts in this department of the Nuremberg city administration transformed it into a virtual presentation that is now online as a Google Arts & Culture Project. It offers a fascinating impression of the work of Graff and the town where Maria Sibylla lived for fourteen years. The presentation includes beautiful high resolutions images, and comes in two parts: part 1 about the Old Town around the St Sebald church and part 2 about the Old Town around the Lorenz church (click on blue bold text or image for link). The online exhibition was co-produced by Margot Lölhöffel, who shared the links with the Society.
NEW FACSIMILE OF MERIAN'S METAMORPHOSIS INSECTORUM SURINAMENSIUM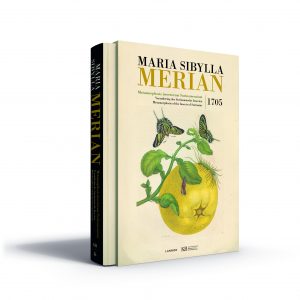 On 11 October 2016 a new facsimile was published of Merian's 1705 Suriname book by Lannoo Publishers and Koninklijke Bibliotheek in collaboration with the University of Amsterdam. The original book with its sixty illustrations and descriptions is reissued in full size. It is enriched with an illustrated introduction by Ella Reitsma, Bert van de Roemer, Kay Etheridge, Marieke van Delft and Hans Mulder about the life, work and significance of Maria Sibylla Merian. All the insects, animals and plants are again determined by a team of Naturalis Biodiversity Center. A complete list of known kept copies (67) of the work is also inserted. See for more information:
www.sibyllamerian.com
.
[youtube]https://www.youtube.com/watch?v=6lcn095EiQg[/youtube]
[youtube]https://www.youtube.com/watch?v=Y9FQx6FbJLo[/youtube]