7, 8 and 9 June 2017 international conference: 'Changing the Nature of Art and Science. Intersections with Maria Sibylla Merian'
In commemoration of her death three hundred years ago, the Maria Sibylla Merian Society is organizing in cooperation with the University of Amsterdam, the Artis Academy and the Artis Library an international conference on 7, 8 and 9 June 2017, titled
Changing the Nature of Art and Science. Intersections with Maria Sibylla Merian
. The aim of the conference is to bring together new research and projects relating to Maria Sibylla Merian. With her life and work as a focal point this conference will also discuss topics that relate to Merian from a broader perspective. More information and a call for papers can be found
here
.
About the Maria Sibylla Merian Society
The Maria Sibylla Merian Society is an international group open to anyone interested in Merian studies in the broadest sense, including but not exclusive to artists, historians, and scientists. The Society was founded in May of 2014 following a stimulating interdisciplinary symposium on Merian at the Artis Library in Amsterdam, when an initial board was formed and plans for the future were initiated.
The Society will educate the public about Maria Sibylla Merian and encourage investigations related to her life and work. The Society recognizes that Merian lived and worked in a time when the art, science and commerce were inextricably linked, and will strive to support similar interactions in sponsored endeavors.
NEW FACSIMILE OF MERIAN'S METAMORPHOSIS INSECTORUM SURINAMENSIUM
On 11 October 2016 a new facsimile will be published of Merian's 1705 Suriname book by Lannoo Publishers and Koninklijke Bibliotheek in collaboration with the University of Amsterdam. The original book with its sixty illustrations and descriptions is reissued in full size. It is enriched with an illustrated introduction by Ella Reitsma, Bert van de Roemer, Kay Etheridge, Marieke van Delft and Hans Mulder about the life, work and significance of Maria Sibylla Merian. All the insects, animals and plants are again determined by a team of Naturalis Biodiversity Center. A complete list of known kept copies (67) of the work is also inserted. See for more information:
www.sibyllamerian.com
.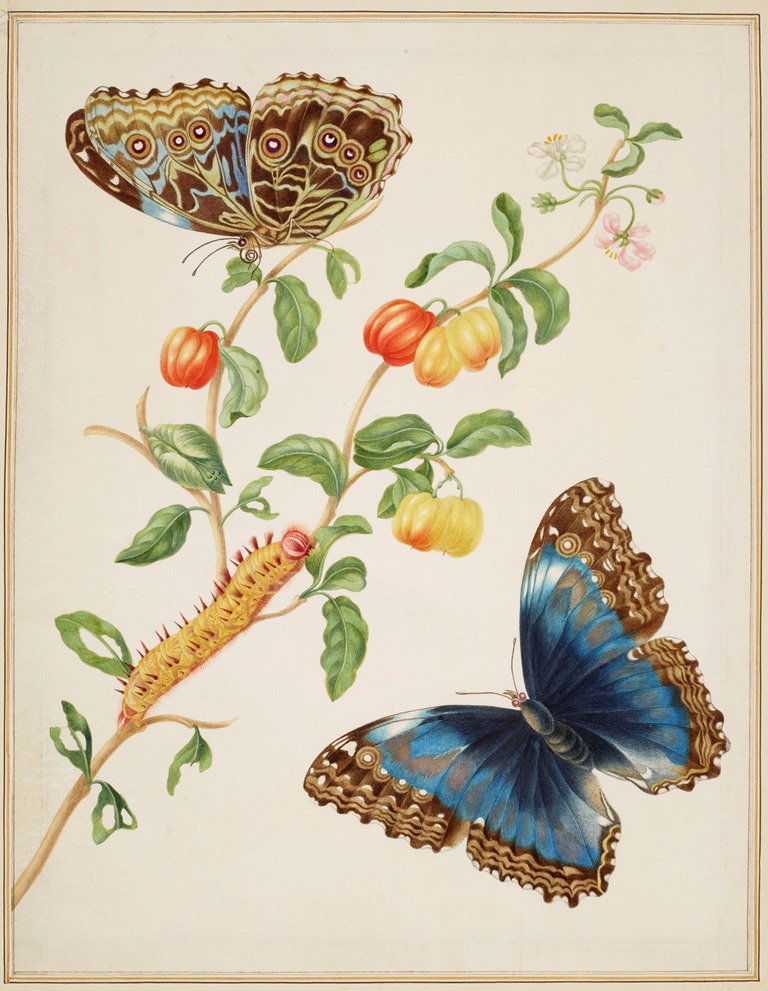 Branch of West Indian Cherry with Achilles Morpho Butterfly, 1701-3 - Royal Collection Trust / © Her Majesty Queen Elizabeth II 2016
Exhibition April-October 2016: Maria Merian's Butterflies in The Queen's Gallery London
Some of Maria Sibylla Merian's finest works will go on display in a new exhibition at The Queen's Gallery, Buckingham Palace from April. Maria Merian's Butterflies brings together 50 of Merian's exquisite watercolours, including those recording the flora and fauna of Suriname, published in 1705 in the artist's momentous study,
Metamorphosis Insectorum Surinamensium
. Many of the works on display will be luxury versions of the
Metamorphosis
plates, which were partially printed and partially hand-painted on to vellum, and which were acquired by George III for his library at Buckingham House (later Buckingham Palace). Further information on the exhibition, and the accompanying publication, can be found on Royal Collection Trust's
website
.
Maria Merian's Butterflies
The Queen's Gallery, Buckingham Palace, London, 15 April – 9 October 2016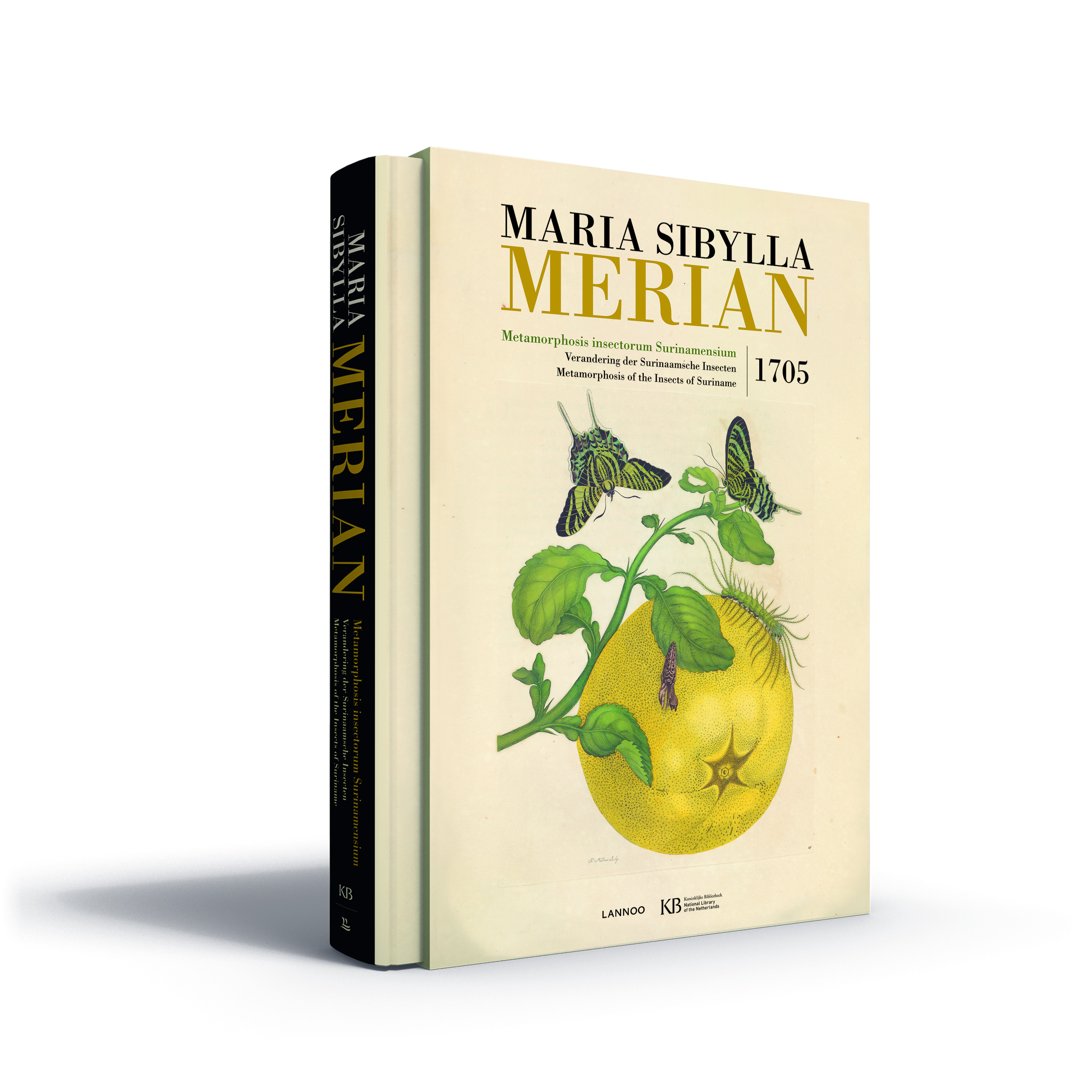 New facsimile of Merian's Metamorphosis insectorum Surinamensium 1705 out in October 2016. See for more information: www.sibyllamerian.com.